Blog
General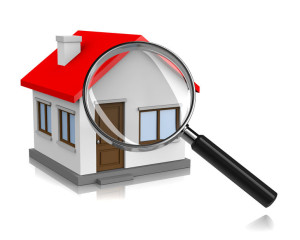 You found a home that's in the right neighborhood and an easy commute to work. The only problem: It's listed for sale in 'as-is' condition. What does that mean? A home that's being offered for sale in 'as-is' condition means that the owner is making no guarantees about the condition of the property and will make no repairs or improvements. It means the price reflects the fact that repairs may be needed.
Being listed in 'as-is' condition doesn't necessarily mean there is something wrong with a home. Most bank-owned properties are listed for sale 'as is,' but you also may find an individual seller lists a property this way because they can't afford or don't want to make repairs to the property. They just want to sell it.
While 'as-is' condition shouldn't cause you to rule out a property, this is definitely not the time to skip the home inspection. If you decide to make an offer, you should make it contingent upon an inspection. (That's good advice when buying any type of home.) Also know that you can still negotiate on price with a property being sold 'as-is'. Just because a seller isn't willing to make any repairs, doesn't necessarily mean they won't lower the selling price to compensate for what you discover during the inspection process.
General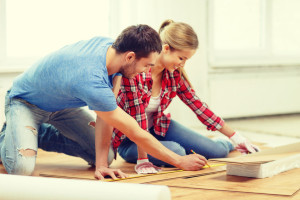 What are the features you want to see in your next home?
The National Association of Realtors recently surveyed home buyers nationwide on the home features that are most important to them. They found that the typical home buyer currently is looking for a three-bedroom, two-bathroom home with a garage and updated kitchen.
The study also found that home buying needs and preferences vary by age. According to the survey, family needs were the biggest factor in prioritizing home amenities for home buyers under the age of 55. For many families with small children, for example, features such as the number of bedrooms, school quality and yard size can be important considerations. For those 55 years and older, privacy — having a space solely of their own — was the main goal. In that age group, the number of bedrooms and lot size are not as important for many home buyers.
Contemporary and colonial homes were the preference of Millennials, while ranch homes, which typically have a single level and no stairs, are the most popular home style for buyers 55 and older. Lastly, while many home buyers age 55+ are moving from other homes, many Millennials are moving from rentals and purchasing their first homes. In fact, the survey shows that rent increases are driving many Millennials to become homeowners this year.
General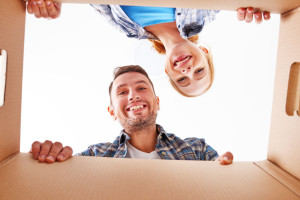 The right moving company can help make your move to a new home a success. But the wrong one? It could lead to a moving day disaster. Here are some ways to tell if you are hiring a reputable moving company:
—They come to your home, inventory your belongings and provide an estimate of the cost to move your household. Avoid companies that give estimates over the phone or by email.
—They allow you to pay upon delivery. Avoid moving companies that require cash or a large deposit before moving day.
—They check out. What is the moving company's Better Business Bureau rating? Is it a member of the American Moving and Storage Association? Members of AMSA have passed background screening with government authorities at the state or federal level as well as with their Better Business Bureau chapter. They have pledged to adhere to the AMSA Code of Ethics. Ask for references.
If you're thinking of hiring an interstate mover, check their record here. For more tips on hiring a reputable mover and having a successful move, go to this link.
General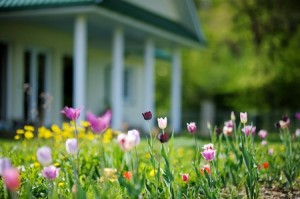 Thinking about selling your home this spring or summer? Start thinking about cleaning and organizing. Studies show that giving your home a thorough cleaning, de-cluttering and tidying up your yard before listing your home for sale is a smart move. Clean and organized homes can sell faster and possibly for a higher price. Here are three ways to prepare your home:
Give it a deep clean. A clean home is more appealing to buyers. A deep clean. You'll want to scrub the floors, walls, windows and major appliances, like your stove. Home buyers do look in refrigerators, cabinets and closets, so you'll want to clean those, too. Watch out for pet odors and stains — that's a big turnoff for home buyers.
De-clutter and organize. Your real estate agent may suggest you remove a portion of your furniture and belongings to a storage unit while your home is listed for sale. Too much 'stuff' can make your home look smaller than it really is. If you have children, packing some of their belongings away now will help reduce the number of toys you have to clean up each time prospective buyers comes through. Consider reducing the number of personal effects in your home, such as family portraits. Potential buyer want to be able to visualize themselves in your home and that can be hard to do with family portraits lining the hallway.
Spruce up your yard. Put away winter decor, and give the front door and outdoor entry a thorough cleaning. Consider planting flowers in any bare spots or putting a new pot of flowers or welcome mat by the front door. A springtime wreath on the front door may be a nice touch, too.
Should you take the additional step of doing any painting? If it's been a long time since you have painted your home, or you have a variety of bright colors throughout your home, it may be time for a coat of a neutral color. A fresh coat of paint can make your home's interior look like new. Even if you decide not to paint, though, make sure your walls are clean. A Magic Eraser cleaning tool can help get rid of stubborn smudges and hand prints and can make your walls look much better.
General
Are you thinking about purchasing a home in the future? Here are three important steps to take now to get yourself ready.
Supercharge your savings. You'll need to save money for your down payment and closing costs and you'll need to have some money in reserve after you buy. While there are many low-downpayment home loan options available, the more you can save now, the better.
Check your credit report and score. With all the security breaches that have occurred in the past year, it's a good idea to check your credit report. For a free copy of your credit report, go to AnnualCreditReport.com. Each credit-reporting agency is required under federal law to provide consumers with one free credit report annually. Keep an eye out for any errors. For your credit score, go to MyFico.com. Your credit score is a three-digit number designed to reflect the quality of your credit.
Visit with a lender. Before you start your home search, you'll want to get pre-approved for a home loan. That way, you'll know how much home you can afford and you'll be able to start making offers on homes in your price range. Once you have your financing lined up, it's time to find a real estate agent who can help you find the best home for you and your family. It's estimated that 88 percent of all buyers purchased their home through an agent. The advice and assistance of a knowledgeable real estate agent can be invaluable in the home-buying process.